Tampa Real Estate Agent – H
omes For Sale Sell Your Property
Let's Find your Dream Tampa Bay Home
Buying a home, selling a home, or buying land for a new custom home in the Tampa area?
If you are in search of existing real estate, I will represent you in finding the ideal home, condo, or apartment. Just as with selling your real estate, when you are my client, you have access to my network of proven and reliable home inspectors, engineers, and other professionals as needed to protect you in your real estate purchase.
We develop a specific marketing strategy for each property we represent. Our focus is on getting a win-win deal and keeping you well-informed on the current property status.
Because I work closely with my Tampa Bay custom home builder, as my client, you will have access to engineers, surveyors, subcontractors, and suppliers not normally associated with a common realtor, all to assist with making your property "market ready". Why should prepping your home for sale be a stressful and aggravating process?
Are you looking for a T
ampa Bay real estate agent and

frustrated by any of the following?
BAD Communications Skills
Realtors who over promise & under deliver
Realtors lack of knowledge of Tampa Bay marketplace
Realtors Not Utilizing All of their Resources
Realtors that ditch you after a brief time period
Lack of Professionalism
Free Consultation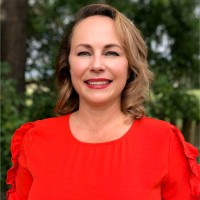 Emiliya Cogdill
MBA, Real Estate Broker, Licensed Business Broker
Tampa Bay Real Estate Agent
Finding a user-friendly realtor to help you find the
perfect property in the Tampa Bay area just got easier and hassle-free.
We can effectively represent you on all sides of real estate transactions:
* Finding your Tampa Bay dream home, apartment, or condo,
* Buying vacant land to build your custom dream home.
* Selling your home or land.
I specialize in solving your real estate needs:
Meet our broker Emiliya Cogdill
With great pleasure, Emiliya welcomes you to Tampa Bay and her website. Finding a home is considered a milestone for many people. On the other hand, we have clients who wish to sell. Whoever you are, you have come to the right place.
With a network of professionals and years of experience in the market, she knows how crucial it is to update customers on the latest trends and relevant information. An eTampa Homes designed to get you great fast deals, and it's a one-stop shop for real estate in Tampa Bay.
Schedule a free consultation. We help busy people make intelligent real estate decisions to get on with their lives quickly.
Considering Building a Custom Home on Your Lot?
I work exclusively with Cogdill Builders of Florida, consistently one of the top 10 custom home builders in Tampa Bay Business Journal. Cogdill Builders of Florida can draw your plans, and build your custom home.